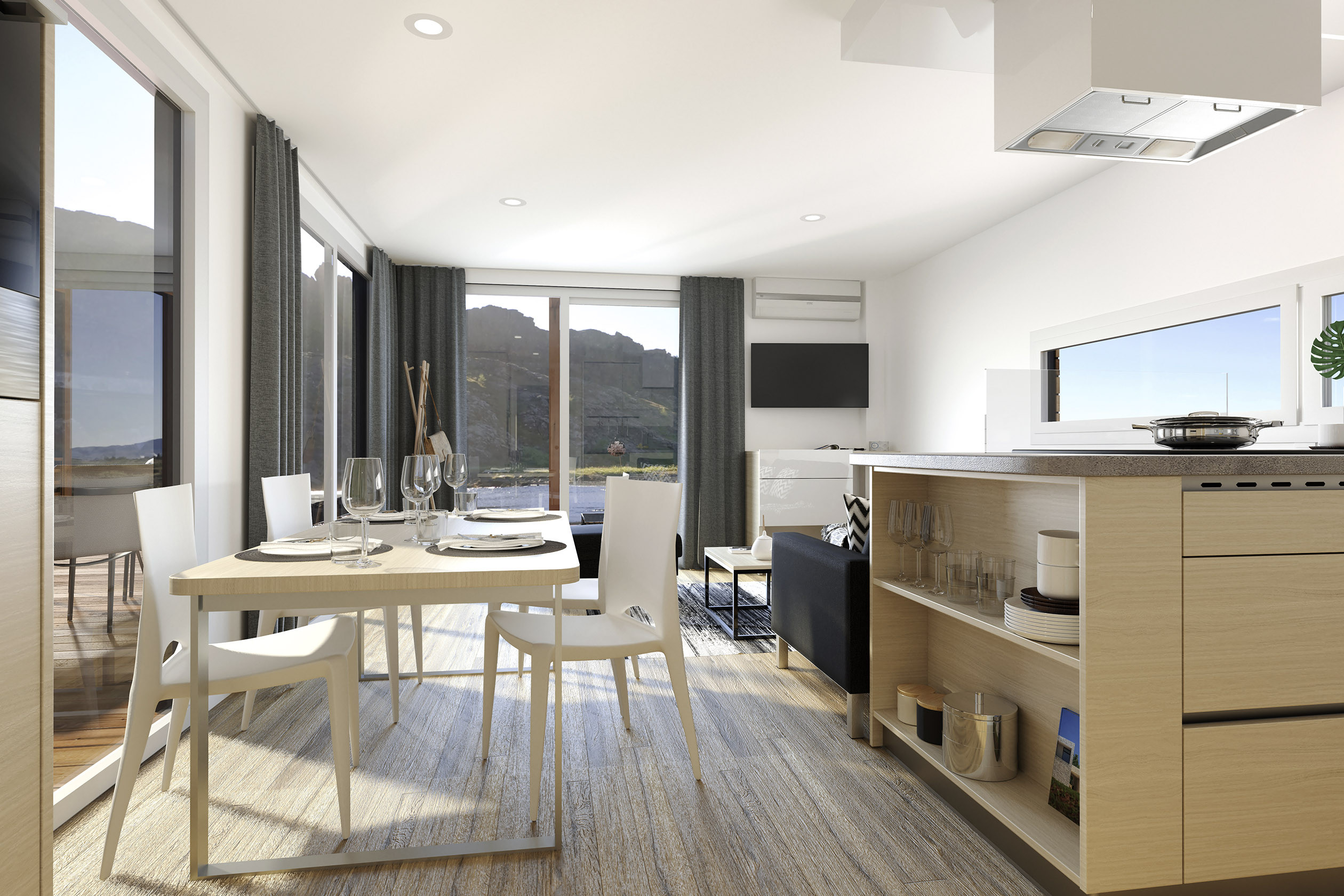 Comfort above all
Designed for living
No other mobile home provides the freedom and luxury experience of an Adria designer mobile home. Its not just the location but it's the design, the space and the home from home features. Luxury holiday accomodation with special touches of glamour like an upscale hotel suite right there in nature.
Kitchens
Intelligently-designed modular luxury kitchens, with style and functionality. Everything you need, in the right place and the best appliances.


Contemporary kitchen for today's gourmet cook. Spacious and practical, at the center of family holiday living.
REAL WORLD PERFORMANCE
Designed to perform
We understand the science of construction, and the needs of our customers and end users. We manufacture in world class facilities and offer a systematic approach to mobile homes. Our construction methods and modular systems enables you to choose your peace of mind. Layouts represent an ideal combination of performance, comfort and privacy. Our mobile homes are 'Designed to perform' with certified quality. Built to enjoy, built to last.